Research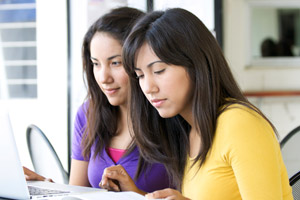 During the first phase of the research project, we examined the environmental influences on early reading in the context of a genetically sensitive design. In the second phase, we extended this work to conduct a systematic developmental genetic examination of reading comprehension in the context of concurrent and prior oral language skills, decoding skills, behavioral skills, and the home and school literacy environment.
In the next phase of our research, we are collaborating with the University of Colorado to assess how reading and math relate to attention as well. This is the FIRST time in any twin study that has integrated these three important dimensions of adolescent school performance as children enter middle school and high school. For this study, we will be contacting those twins who are currently 14 years of age. As our families complete all our standard reading and math assessments, they will be contacted by a study representative who will share more information about the attention visit, and what this next visit entails.
Further, we are now interested in looking at brain function as children solve math and reading problems, and how this relates to the data we have collected in the home. We have had over 200 twins participate in this phase of the research so far, and will contact you soon to share additional information if we have not already. If in the meantime you are interested in reading more about this new phase of research, please feel free to read through our online tutorial found at the following link: http://wrrp.osu.edu/fMRIstudy/fMRI_visit_tutorial.pdf
As always, continued participation is completely voluntary, and participants can withdraw or opt out of participation at any time.